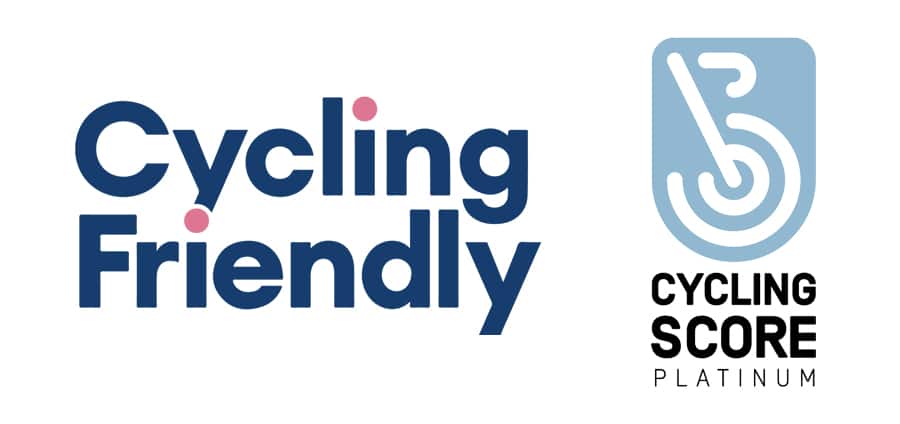 OUR AWARD WINNING CYCLE FACILITIES
Shower, changing, drying room & lockers.
Headstart Nursery
provides a warm, friendly and supportive environment for children from birth to 5 years. The team consists of well-qualified, experienced staff who are passionate about Early Years Care and Education.
We have two cafes located on-site – at the ground floor of Skypark 1 and the Coffee Pod at Finnieston Square.
Our location benefits from on-site parking for employees and visitors – we offer free visitors parking.
We offer a range of wellbeing services for staff, workplace massages, yoga sessions and more, all bookable through our dedicated app. Keep an eye on the app and events page for upcoming sessions.
Enterprise Car Club is a pay-per-trip rental service that gives individuals and businesses access to hybrid vehicles bookable by the hour or day. Free membership for Skypark residents – one of the many benefits of locating your business at Skypark!
Stay connected on the go and have 24 hour access to a huge range of 'Skyperk' discounts! An easy booking system for visitor parking, and our on-site services; plus latest news and calendar of events.
A prescription delivery service is available, free for Skypark occupiers, by the innovative 
Reach Pharmacy.
Ask our Concierge for more details.
Other proactive health services such as smoking cessation, discounted flu shots and travel clinic are also available through Reach.
Be prepared for that important meeting or social event with a handy dry cleaning and laundry service!
Majestic Laundrette
provide a daily (Monday – Friday) pick-up and delivery service direct to your office. Ask our Concierge for more information.
We have a meeting room located on the ground floor of Skypark 1 for use by Skypark residents. Whether you are looking to host a training session, small seminar or a sociable networking event, our facilities are available at reasonable rates for daily or hourly rental.